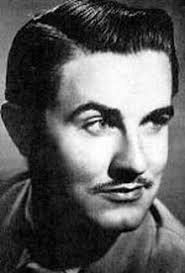 Edward Davis Wood Jr. was born October 10, 1924. He died December 10, 1978 at the age of 54 from an alcohol induced heart attack. He was an American filmmaker, actor, author and, in some ways, philosopher. He was a prolific writer of scripts, books, articles and stories of all kinds. Many of his movies, articles and books are considered lost. He wrote under his name as well as under many pseudonyms. Much of his writing focused on his sociological and psychological view of the issues of his time. Some even prophetic.
Most people remember him for his unusual horror films like "Plan 9 From Outer Space", "Bride of the Monster" or "Night of the Ghouls" and his social issue films like "Glen or Glenda", "Jail Bait" and "The Violent Years". Ed was much more than that. He also wrote pulp fiction and magazine stories and wrote and directed soft core porn, hard core porn, westerns, and TV pilots. Ed moved into the sexploitation and pornography genres because by then that's the only work he could get.
Recently eight of his pulp fiction books, that were thought to have been lost, were found in an attic in Oklahoma. They have since been reprinted and are a menagerie of subjects and themes. The titles of these previously lost gems are "Parisian Passions", "Suburbia Confidential", "Purple Thighs", "Carnival Piece", "The Adult Version of Dracula", "Mary Go-Round" and "Diary of a Transvestite Hooker".
Since then nine more books have surfaced and were reprinted: "Sex Museum", "One, Two, Three", "Hell Chicks", Nighttime Lez", "Forced Entry", "TV Lust", "The Only House", "The Love of the Dead" and "The Oralists".
There is no list of Wood pseudonyms that I could find but some of them were: Don Miller, Dr. T.K. Peters, Dick Trent, J.X. Williams, Emil Moreau, Kathleen Everett, Ann Gora, Danny Davis, Sheri Blue, Abbott Smith, John Quinn, Charlene White, Jason Nichols, Spencer & West, Johnny J., David L. Westermeier, Norman Bates, Frank Lennon, Frank Leonard, Mandy Merrill, Edgar Andrews, Ray Jones, and Adkov Telmig (vodka gimlet spelled backwards).
In the 70's Ed wrote and directed a bunch of short silent pornographic films for Swedish Erotica Films. Many of which featured John Holmes as the male lead. 1. "The Virgin Next Door (Part One)" 2. "The Virgin Next Door (Part Two)" 3. "School Girl" 4. "Western Lust" 5. "Love-Mates" 6. "Wet & Wild" 7. "Park Lovers" 8. "Girl on a Bike" 9. "Lusty Neighbor" 10. "Hollywood Starlet" 11. "Morning Walk" 12. "Big John Part I" 13. "Big John Part II" 14. "Devil Cult" 15. "Behind the Ate Ball Part I" 16. "Behind the Ate Ball Part II" 17. "15 Commercial" 18. "Wives at Play" 19. "Two Hot to Handle".
Some of the magazines that he wrote for were: "Horror Sex Tales" 1972, "Flesh and Fantasy" 1972, "Young Beavers" 1971, "Weird Sex Tales" 1972, "Goddess" 1973, "Ace-High" 1969/70, "Man to Man" 1973, "Couples Doing It" 1972, "Torrid Film" 1967, "Outre" 1998, "Meet the Girls" 1973, "Monster Sex Tales" 1972, "Whisper" 1956, "Wild Couples" 1971, "Garter Girls" 1972, "Spice n' Nice" 1973, "Party Time" 1973, "Monster World" 1965, "Fig Leaf" 1973, "Boy Play" 1973, "Flesh and Fantasy" 1971, "Belly Button" 1971, "Adam Film Quarterly" 1967, "Topper" 1972, "Cherry" 1973, and "Roulette" 1972.
Many people criticize Wood's movies as being wordy. They are only wordy if you are not paying attention. Many of Wood's movies have a story to tell. An important story. Wood was almost compulsive in the need to get his thoughts out and on paper, and some of those thoughts were radical and quite deep for the time. What Wood lacked was the money needed to emphasize his words. He did the best he could with what he had. When asked about the production values on the set for Plan 9, Vampira said "As with everything Ed did, ingenuity reigned."
The Website, "Dead to Rights: Ed Wood Wednesdays" has an amazing amount of information on Ed and his movies and stories. You will be busy for quite some time reading it all.
"Final Curtain" 1957 Pilot episode for a projected anthology series titled "Portraits in Terror" (20-22 minutes)
"The Sun Was Setting" 1951 TV short melodrama about a dying woman who wants to go out on the town one last time. (13-14 minutes)
"Crossroad Avenger: The Adventures of the Tucson Kid" 1953. Western pilot about an insurance investigator in the old west. (23-24 minutes)
Four sample television commercials directed by Ed 1949. (3-4 minutes)
"Look Back in Angora" Ed Wood Documentary 1994. (52-53 minutes)
"A Plan 9 Companion: The Ed Wood Story" Documentary 1999. (110 minutes)