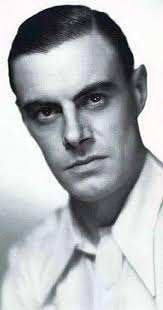 1/20/1900 to 6/25/1937
Colin Glenn Clive-Greig was a British actor. Clive was born in Saint-Malo, France. His father was an English colonel, Colin Philip Greig, and his mother was Caroline Margaret Lugard Clive. He attended Stonyhurst College and then Royal Military Academy Sandhurst. He severely injured knee in a fall from a horse. This disqualified him from military service. He was a descendent of Baron Robert Clive, founder of the British Indian Empire, also known as Clive of India.
He did stage work in the 20's. Clive created the role of Steve Baker, the white husband of racially mixed Julie LaVerne, in the first London production of "Show Boat". Clive first worked with James Whale in the Savoy Theatre production of "Journey's End" and subsequently joined the British community in Hollywood, repeating his stage role in the film version.
Clive only has 18 film credits to his name. His first film was "Journey's End" in 1930. His last film was only seven years later in "The Woman I Love" 1937. Some of his films were; "Frankenstein" 1931, "Clive of India" 1935, "Bride of Frankenstein" 1935 and "Mad Love" 1935. He has 21 archival footage credits. He is represented in more documentaries and TV series than films.
May be the only cinema's Dr. Frankenstein to be taller (by about an inch) than the actor playing his monster, Boris Karloff. This inconsistency is not apparent in the films, since Karloff added on considerable size with lifts and padding.
Footage of him from Frankenstein was featured in a 2003 episode of "Enterprise" (2001) entitled "Horizon."
Clive was rumored to be bisexual.
Clive was married twice. First to Evelyn Taylor 1922-1929 then to Jeanne de Casalis in 1929 to his death, though they were estranged for several years before his death.
The reason James Whale wanted to cast Clive as Stanhope in "Journey's End" in the role created by Laurence Olivier was because he was fascinated by the prospect of having the part played by a real alcoholic. Clive's alcoholism was apparent to his co-stars, as he was often seen napping on set and sometimes was so intoxicated that he had to be held upright for over-the-shoulder shots. Clive was tormented by the medical threat of amputating his long-damaged leg.
Colin Clive suffered from severe chronic alcoholism and died from complications of tuberculosis in 1937 at age 37. Clive's ashes were in the basement of the Funeral Parlor for 40 years, unclaimed. They were finally scattered at sea in 1978.