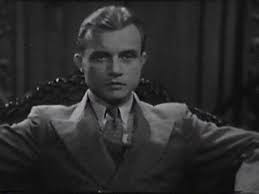 2/22/1899 to 11/7/1943
Dwight Iliff Frye was an American actor. Frye was born in Salina, Kansas and was raised in Colorado. Dwight Frye studied for a career in music, and by his mid-teens was a talented concert pianist. He switched to acting when he joined the O.D. Woodward stock company in 1918. In the 1920's, during his years on Broadway, Frye specialized in comedy. He had a few comedic parts in silent pictures. With the coming of "talkies" Frye became known for playing villains.
In 1931 his portrayal of Renfield in Tod Browning's "Dracula" (1931) basically sealed his fate. His specialty became the portrayal of mentally unbalanced characters. He then played the hunchback Fritz in "Frankenstein" (1931) and Wilmer Cook in "The Maltese Falcon" (1931). He played the mentally impaired Herman Gleib in "The Vampire Bat" (1933). He also appeared in "The Invisible Man" (1933) and "The Crime of Dr. Crespi" (1935).
In "Bride of Frankenstein" (1935), he played the grave robber Karl Glutz. The part was originally much more substantive; many of Frye's additional scenes were part of a subplot but were cut to shorten the running time and appease the censors. One of the deleted scenes was that of Karl killing a Burgomaster, portrayed by E. E. Clive. Nothing remains of these scenes except still photographs included in a Universal Studios DVD release of the film. He played similar characters in "The Ghost of Frankenstein" (1942) and "Frankenstein Meets the Wolf Man" (1943); another appearance in "Son of Frankenstein" (1939) was deleted prior to release. Also in the 1930s, he appeared in two films starring James Cagney: "The Doorway to Hell" (1930), as a hit man, and "Something to Sing About" (1937), as a fussy hairdresser. He played the butler in the Charlie Chan movie "The Black Camel" (1931). He has 63 acting credits to his name.
During the early 1940s, Frye alternated between film roles and appearing on stage in a variety of productions ranging from comedies to musicals, as well as appearing in a stage version of Dracula.
Other neat stuff: Frye was a devout Christian Scientist. He refused to seek medical attention for his secret coronary condition which was responsible for his heart attack. Frye was known as "The Man With The 1000-Watt Stare". Alice Cooper wrote a song about him called "The Ballad of Dwight Fry." Cooper dropped the "E" from the name to avoid a lawsuit. In concert, Cooper would perform this song in a straitjacket from which he would escape and strangle a nurse. As roles dried up into the 1940s, Frye tried to enlist for fighting in World War II, but his heart condition made him unfit for service. During World War II, he made a contribution to the war effort by working nights as a tool designer for Lockheed Aircraft. Frye finally got his big break 1943 when he was cast as Secretary of War, Newton D Baker, in the big budget movie "Wilson". Unfortunately he died before he could.
Frye married Laura Mae Bullivant in 1928 and was married to her until his death in 1943. He had one child Dwight David Frye.
On November 7, 1943, Frye died of a heart attack while traveling by bus in Hollywood, a few days before he was scheduled to begin filming the biopic "Wilson". He was 44.