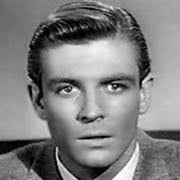 8/18/1930 to 7/28/1985
John Joseph Williams or John Grant Williams, depending on who you are talking to, was an American actor. Born in New York City to a Scottish father and an Irish mother, Williams began acting in summer stock as a child. After graduating from high school, he enlisted in the United States Air Force, serving from 1948 to 1952, before and during the Korean War. His rank was staff sergeant.
He went to college, however, sources differ on which colleges he attended. He is noted as attending Queens College, University of Illinois and City College of New York. After the service he enrolled at the Actors Studio in New York City and studied under Lee Strasberg. He did theater work off Broadway. He had some small rolls in television before signing with Universal. Later he signed with Warner Brothers.
Some of his movies included: "The Incredible Shrinking Man" 1957, "The Monolith Monsters" 1957, "The Leech Woman" 1960, "The Couch" 1962, "PT-109" 1963, "Brain of Blood" 1971 and "The Doomsday Machine" 1972.
He also appeared in many television shows such as "Gunsmoke", "The Millionaire", "One Step Beyond", "The Munsters", "Outer Limits", "Bonanza", "Perry Mason", and "The FBI". He also was a regular in the series "Hawaiian Eye" from 1960 to 1963. He also made two appearances on "Family Feud" 'Lost in Space vs. Hawaiian Eye' (1983) and 'Gilligan's Island vs. Hawaiian Eye' (1983).
As his acting career declined, he opened a dramatics school in West Hollywood.
Williams is rumored to have been gay, however, there is no actual evidence. He never married and he has only been associated with three women. None of them for more than two months. He was survived by a brother, Robert. He was a cousin, or rather great-nephew, of Scottish opera singer Mary Garden.
Williams died on July 28, 1985, of peritonitis at the Veterans Administration Hospital in Los Angeles. He was buried in the Los Angeles National Cemetery. He was 54.